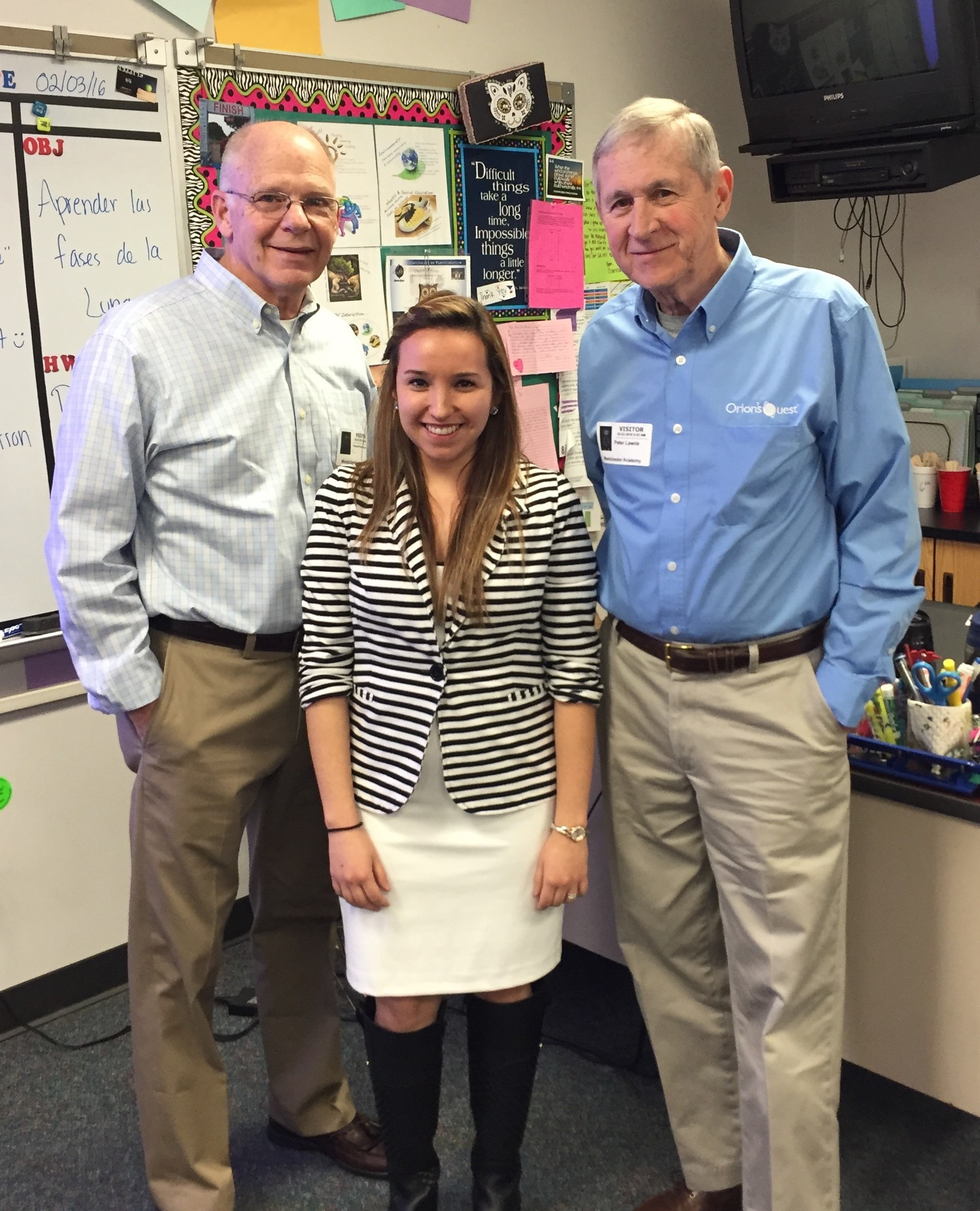 The solution?  Add the "Personal Touch".  On a recent classroom visit one student said to OQ founder, Peter Lawrie, "You came all the way from Michigan just to meet with us?"  That particular question came from one of the students in teacher Diana DelBosque's (center) 9th grade Biology class at Westchester Academy for International Studies in Houston, Texas.  As it turned out Mr. Lawrie (right) and Mr. Drummond (left) were also able to talk with students and teachers in several other schools in the Houston area including Pearland High School, Seabrook Intermediate, and Friendswood High School.
By getting into classrooms across the country OQ staff can deliver a thank you from the scientists to the students who are supporting their research in a personal way.  They're also able to promote NASA and STEM as they talk with students about research on the ISS, International Space Station.  What does that personal touch mean to teachers?  Here's what Ms. Del Bosque had to say;
"Thank you for coming to my classroom and taking the time to talk to the students about the ISS and the ongoing science programs that are being conducted there. My students came back today to express their gratitude for allowing them to participate in this program.
I'm so glad that we participated in the "Microbes in Space" mission because instead of using this project as an application after learning the concepts, I used it as a guide for the concepts that were unfolding in class. Moreover, I can now refer back to it for the new knowledge that we are learning almost a year later!
I know that you helped me inspire so many students today and for that I'm very thankful!"